Sigh, another platform that you need to get your business on. You weren't going to bother with Pinterest but after reading the "12 reasons your business should be on Pinterest" article on a generic marketing blog and noticing that your competitor is on there already with their 12 followers you're starting to panic. Also, don't they have that "Buy" button now!?
Is the ROI worth it?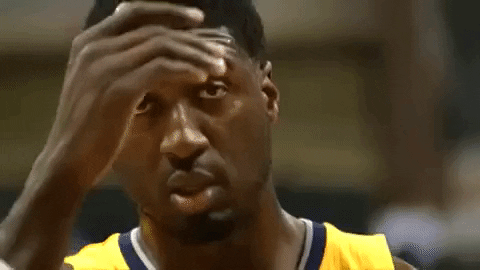 Before you impulsively throw some of your treasured budget at Pinterest, stop for a minute and honestly evaluate whether or not Pinterest is a good fit for your business marketing strategy. SPOILER ALERT: It probably isn't.
Before you decide if Pinterest could even be a good fit for your B2B marketing efforts, you first need to ensure that your ROI tracking will be 100% accurate. Why? Simply because marketing on Pinterest is a laborious task.
Like most social networks – especially with the emergence of sophisticated algorithms to make user experience more enjoyable – it demands a reasonable level of involvement with your followers. Easy enough but not so easy when Pinterest has the added time-suck of creating amazing visuals almost continuously.
Even if you have an in-house designer churning out content around the clock – if you are time constrained or limited to what you can actually produce, Pinterest can become stressful.
This ultimately means that the number of actual engagements and conversations that you get from Pinterest has to be significantly highter than what you would get on Facebook and Twitter.
Measuring ROI on Pinterest can't simply come from clicks and engagements – we need cold hard conversion to make it worthwhile.  To be fair, this has become significantly easier to measure with the addition of the "Buy" button, which enables users to purchase products directly from Pinterest.
But let's be honest, even with the new function, B2B companies are probably going to have trouble putting something onto Pinterest that people will be willing to purchase online. In fact a lot of B2B businesses don't even like revealing their pricing at the risk of being undercut by a competitor.
However, if you think you can accurately measure ROI, there are a couple of other things you may want to consider before implementing your strategy.
Do I have a product that I can sell within Pinterest?
Pinterest has definitely been upping its e-commerce capabilities using prices and buttons to lure customers to make purchases through the site and app. The problem is  however that for B2B companies, people aren't in business mode when they're on the site.
In the promotional video for the Buy Button – there are lots of powerful consumer purchases bringing people together such as clothing, electronics etc. No mention of the latest legal services anybody has purchased.
Just try and imagine if you were in personal shopping mode – would you buy your business products and services through Pinterest?
If not, do I have a Pinterest-specific land page?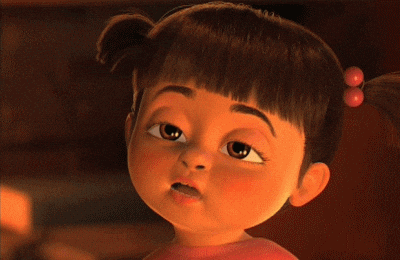 Sending Pinterest traffic straight to your homepage isn't going to create the conversions that you need for a decent ROI, so if you don't have the resource to make a good landing page, your marketing efforts belong elsewhere.
Pinterest users expect to land on a page that is related to the image that they were viewing. This means you need a landing page that is not only visually strong, but also consistent with the tone/content you've set for your business on Pinterest itself.
For example, if you posted an infographic on some of the best popup restaurants in London but then your landing page asks visitors to start their free software trial today, the disconnect will cause visitors to bounce right off your landing page with a bad taste in their mouth. One bad click and you've lost all credibility with that potential customer.
Do I have the resource to consistently create great visual content (That in turn, my follower base will share?)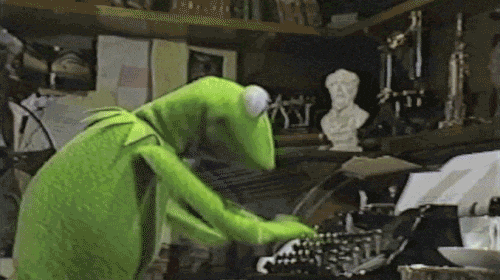 Repins are the same as Retweets on Twitter and Likes on Facebook: they allow you to extend your content far beyond the people who are following you. When followers start repinning your stuff regularly, that is when you're going to start seeing real ROI.
Of course, to achieve this you need original, compelling visual content and you do have to ask yourself whether or not your marketing department is capable of creating this. Screenshots of your software, for example aren't going viral on Pinterest. That's just not why people are there.
Study your product critically. If it doesn't lend itself to beautiful imagery and shareable content, just say no to Pinterest.
Is your audience really on Pinterest?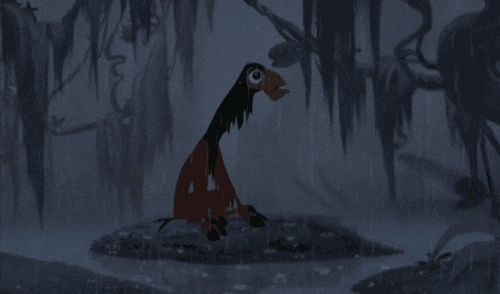 Pinterest may have 70 million users, but if most of them don't have anything in common with your target customer, it doesn't make a lot of sense to devote time and effort to the platform.
Recent numbers show that Pinterest is approximately 71% female, and the most widely shared content is based in cooking/recipes, arts/crafts, clothing/fashion, home decor, home design and gifts.
Can you effectively market to a room that's just under three-quarters female, and who are heading to Pinterest with these topics in mind?
If the answer is no, then you might want to consider networks where your target market are more likely to be. Google+ tends to be more male, Instagram has younger users, and of course LinkedIn is the home of professionals. These channels can still benefit from high quality visuals just like Pinterest, but if placed on the right platform, these visuals may be more impactful to those different kinds of viewers.
If You Must Pin: Some advice
If you've answered "yes" to the above questions, and you are 100% sure you can measure your ROI, you may be ready to start doing B2B marketing on Pinterest.
Here's the type of content you could focus on, all of which, as we've discussed, must be beautiful and visually compelling:
White papers and ebooks
Infographics
Company culture shots
Anything people can actually buy via the platform
Pictures of how customers are using your product or service
Here are some examples of some B2B organisations getting Pinterest right – just to get you inspired:
Are you considering a Pinterest strategy? Have you already had success with B2B marketing on Pinterest? Get in touch below 🙂