Another sensational cyber attack plastered all over the front pages! A B2B Tech content marketers dream! Let's produce a series of blog posts, some videos and maybe even a whitepaper on how our prospects can secure their networks so they don't have to ever go through this absolute agony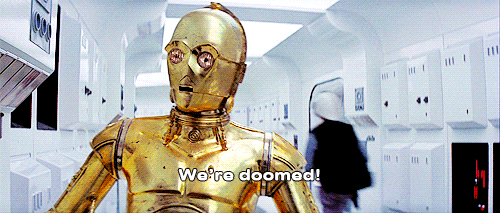 We can then run an email campaign on what will happen if they don't secure their networks with some scary stats and how their organisation will lose millions.
Of course, we'll then get the sales team to follow up and pitch them our amazing consultancy services to put their mind at ease.
Slow Down…..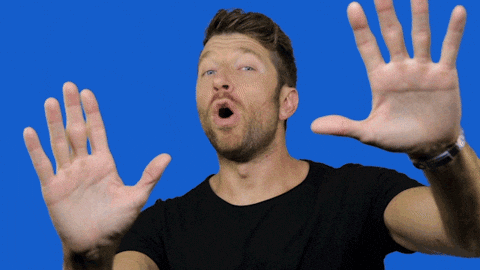 Why does B2B Content marketing always need to be based on fear? It seems that the new trend of building emotional connections with IT buyers has led to scaremongering and melodramatic content – tapping into their fears of screwing everything up and ruining their careers and lives.
Okay now maybe I'm being a little bit melodramatic!
It's frustrating because as a tech lover and having worked in IT sales – there is a real assumption that IT is an expensive hindrance rather than a gateway to amazing opportunities for any organisation. Negative content is a key contributor in creating this assumption.
Tech buyers have had to pitch budget requests to senior management based on fear and additional expensive penalties rather than highlighting what doors a good infrastructure can open for the business.
So what is the answer here? Firstly, marketers can look closely at their buyer personas to identify who else is in the decision making chain. Yes a tech buyer is most likely going to be the one clued up about what needs to be done but are they on the same page as management when it comes to strategy?
Tweaking your campaigns and content to reach out to decision makers about the opportunity a secure network can bring (i.e. enabled users working from wherever they like, better reputation and trust from clients etc) may help them think about IT in a different light.
Stop thinking about the issues and start thinking of the opportunity and your customers and prospects can start becoming innovative about how their IT buying decisions can match up with their overall organisational goals.
Tactical scaremongering "act now!" content works well in the short term when it comes to cyber threats but think about the long term strategy to build solid customer relationships who in turn become advocates for your services.